| | |
| --- | --- |
| MLS编号: | W5415740 |
| 户型: | 7卧 |
| 房屋类型: | 独立屋 (Detached) |
| 地税金额: | 137677.13加币/年 |
| 房屋面积: | 5000+ |
| 土地面积: | 485,774 |
| 面宽: | 787.70 |
| 进深: | 616.70 |
| 物业设施: | |
| 供热情况: | Radiant |
| 地下室(1): | Finished |
| 地下室(2): | Walk-Up |
| 交界口: | Doulton Dr And Blythe Road |
| 车库: | 7.0 |
| 不规则土地: | See Attached Survey - Note Metric. |
| 停车位: | 20 |
| 房屋种类: | 3-Storey |
| 税(加元/每年): | 137677.13 |
| 建造年份: | 6-15 |
| 挂牌经纪: | SOTHEBY`S INTERNATIONAL REALTY CANADA, BROKERAGE |
| 楼层 | 房间 | 长(米) | 宽(米) | 面积(平方米) | 说明 |
| --- | --- | --- | --- | --- | --- |
| Main | Living | 7.32 | 4.57 | 33.4524 | Hardwood Floor Crown Moulding Fireplace |
| Main | Dining | 7.32 | 4.57 | 33.4524 | Hardwood Floor Crown Moulding Coffered Ceiling |
| Main | Kitchen | 11.28 | 5.49 | 61.9272 | Hardwood Floor Centre Island Pantry |
| Main | Breakfast | 11.28 | 5.49 | 61.9272 | Hardwood Floor W/O To Terrace Combined W/Kitchen |
| Main | Family | 7.34 | 6.40 | 46.976 | Hardwood Floor Fireplace Vaulted Ceiling |
| Main | Library | 7.01 | 4.60 | 32.246 | Hardwood Floor Fireplace B/I Shelves |
| Main | Office | 4.27 | 3.35 | 14.3045 | Hardwood Floor O/Looks Backyard Pot Lights |
| 2nd | Prim Bdrm | 11.61 | 4.30 | 49.923 | His/Hers Closets 6 Pc Ensuite W/O To Terrace |
| 2nd | Br | 4.88 | 4.60 | 22.448 | Hardwood Floor 4 Pc Ensuite W/I Closet |
| 2nd | Br | 4.60 | 4.60 | 21.16 | Hardwood Floor 4 Pc Ensuite W/I Closet |
| 2nd | Br | 4.90 | 3.69 | 18.081 | Hardwood Floor 6 Pc Ensuite W/O To Terrace |
| 2nd | Exercise | 17.07 | 8.53 | 145.6071 | Bamboo Floor 3 Pc Bath Mirrored Walls |
Enter This Private And Exclusive 10-Acre Estate, Past The Front Stone Walls With Wrought Iron Entry Gates, And You Will Be In Complete Awe. This Prestigious Property Is Truly One-Of-A-Kind For Many Reasons Including The Exceptional Proximity To Highways, The International Airport, And Downtown Toronto. How Can You Be So Close To The City, But Have 10 Acres Of Shangri-La Paradise? As You Approach The Absolutely Spectacular 18,000 Square Foot French Influenced Manor Home, You Might Be Greeted By Deer Or Rabbits Quietly Meandering On The Lawns. Positioned Perfectly To Take Advantage Of The Breathtaking Views Perched High Above The Credit Valley Golf And Country Club And The Credit River. Scoot Down Your Path In Your Own Personal Golf Cart. The Outdoor Pool Gives One The Sense Of Being Pampered At A Private Luxury Resort. Entertain Business Associates, Family And Friends On One Of Canada's Most Incredible Trophy Properties. They May Wish To Stay For A Long While. So Will You.
海外e家能为您做什么?
海外e家提供加拿大多伦多,温哥华 以及蒙特利尔地区全方位的住宅 以及商业房源信息共计10万套,提供专业的优选的海外房产、移民和留学的咨询,旗下更有美国e家和欧洲e家海外专业子站。
海外e家-开启您的海外置业之旅!
海外e家中国服务热线
4008-707-216
周一至周六9:00-24:00
法定节假日除外
仅收市话费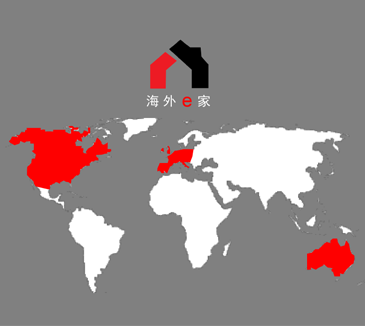 沪公网安备 31010602001460号 沪ICP备15001774号-1
The website may only be used by consumers that have a bona fide interest in the purchase, sale, or lease of real estate of the type being offered via the website, as well as that the data is deemed reliable but is not guaranteed accurate by TREB.
Edojia Realty Inc., Brokage